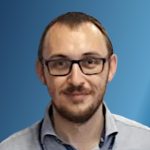 Marco Mussetta is an Associate Professor of Electrical Engineering in Politecnico di Milano, Italy – Dept. of Energy.
He is the Coordinator of the PhD Program in Electrical Engineering at Politecnico di Milano.
He is member of the IEEE CIS Fuzzy Systems Technical Committee (FSTC) and Past-Chair of the IEEE CIS Task Force on "Fuzzy Systems in Renewable Energy and Smart Grid".
He is Senior Member of IEEE, CIS, PES, IES.
Quick links